Asia
If you are seeking to round out your experience internationally, we offer the Global Perspectives course, which includes a two-week, intensive business and research trip to Asia. Through this experience, you gain deep, contextual knowledge of marketing communications in the emerging and quickly evolving Asian marketplace and apply what you've learned through your coursework in a global context.
Medill's priority is always the health and safety of our students so we may make adjustments to planned travel based on guidance from Northwestern's Office of Global Safety and Security.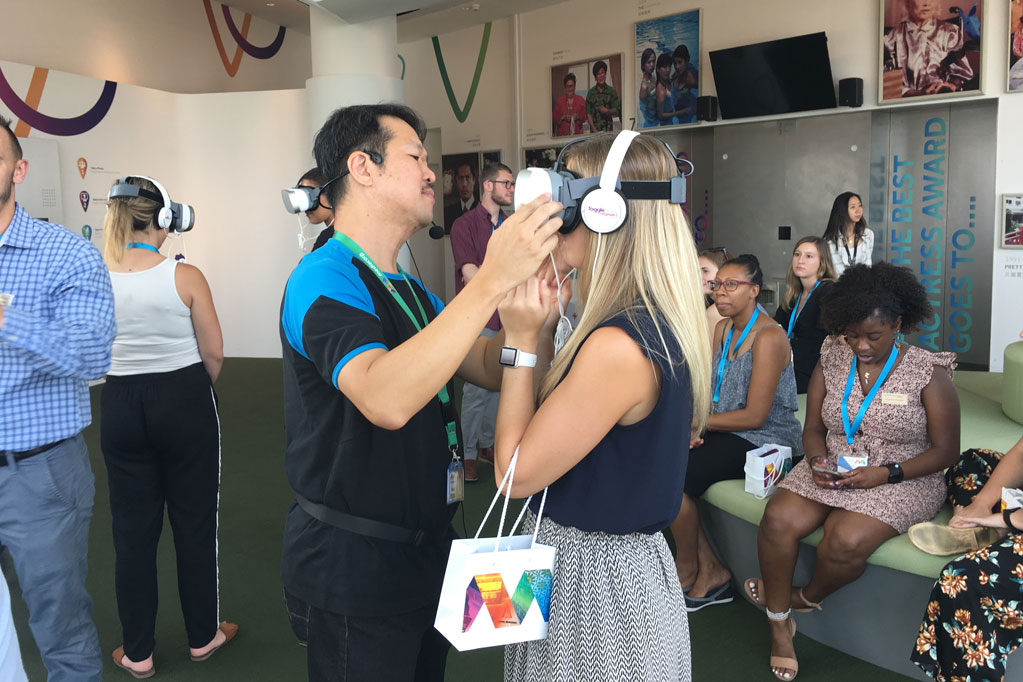 I want to further my learning in AI and data analyzing to help me find more insights in my future career. The IMC Asia course was unique because it gave me a broader and wiser perspective on the Asia market.Charlene Lu (IMC19)

Data Analyst, Pintas and Mullins Law Firm
The course has three main components:
In 2019, students in the Global Perspectives course traveled to Singapore to meet with leading companies and marketing communications professionals.
The Global Perspectives course truly exceeded all of my expectations, adding so much value to my IMC Medill experience. We attended presentations from executives on-site at several top brands and agencies—Facebook, Google, Spotify, Edelman and Dentsu, to name a few—and heard first-hand about consumer behaviors, the dominance of mobile usage and technology. Learning about unique consumer insights in China and Singapore made me better equipped to work with my colleagues in those countries and serve our firm's multi-national clients.Julia Fedor (IMC18)

Director, Social Media and Advertising at United Airlines, United Airlines